Board of Directives
John S. Petersen
John Petersen is the President, Chairman and founder of Petersen Advanced Lithography, Inc. (PAL). Working at Texas Instruments, Shipley Company, SEMATECH, and now PAL, John has performed advanced semiconductor imaging since 1980 and is internationally recognized as an industry leader in the field of optical microlithography. John has published sixty papers, holds six patents, has taught classes for SEMI and SPIE, and currently teaches for PTI-Seminars. Prior to forming PAL in 1998, John was a Fellow at International SEMATECH where he assessed the use of advanced optical techniques for 150nm (and smaller) imaging in production and provided widely accepted roadmaps that are still used today. Throughout his career, John has studied the interrelationship of physics and chemistry for the microlithography imaging process. Working first at Texas Instruments, then later at Shipley, he spent over thirteen years building a number of various applications, product testing, field service, and product development groups in the United States and in Japan. After a five-year assignment to SEMATECH, he left Shipley and joined International SEMATECH, where he was elected Microlithography Fellow in 1997. His current research includes development of advanced optical lithography and e-beam distributed-computing simulation tools that are used in mask-transform-correction and other DFM techniques needed for development and production of 65nm and smaller technology nodes.
John holds a Bachelor of Science Degree in Chemistry from Adams State College, Alamosa, Colorado. He did graduate work in physical inorganic chemistry at Texas Tech University, Lubbock, Texas. E-mail: jpetersen@advlitho.com
Chris A. Mack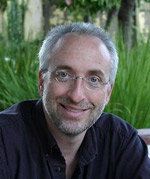 Chris A. Mack received Bachelor of Science degrees in physics, chemistry, electrical engineering, and chemical engineering from Rose-Hulman Institute of Technology in 1982, a Master of Science degree in electrical engineering from the University of Maryland in 1989, and a Ph.D. in chemical engineering from the University of Texas at Austin in 1998. Mr. Mack founded FINLE Technologies, the developer of the lithography simulation software PROLITH, in 1990, serving as President and Chief Technical Officer until the acquisition of FINLE by KLA-Tencor in 2000. For the next five years he served as Vice President of Lithography Technology for KLA-Tencor. In 2003 he received the SEMI Award for North America for his efforts in lithography simulation and education, and he became a fellow of SPIE in 2006. He is also an adjunct faculty member at the University of Texas at Austin. Currently, he writes, teaches, and consults on the field of semiconductor microlithography in Austin, Texas, where he lives with his wife Susan and their daughter Sarah.
Kenneth A. Rygler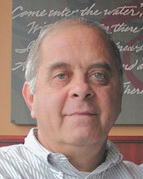 Ken Rygler is the president of Rygler and Associates, Inc., a technology consulting firm focused on "Bringing Technology To Market". He is the founder of Dupont Photomasks, Inc. (DPI), one of the world's largest manufacturers of photomasks. Mr. Rygler was Executive Vice President of DPI before resigning in 2001. Mr. Rygler held numerous senior business management responsibilities in a variety of businesses in the electronics, industrial, and consumer markets for E.I. DuPont de Nemours and Company, Inc. for over 30 years. Mr. Rygler graduated with Honors from Bethany College in 1964 with a major in chemistry and a minor in economics. He currently serves on the board of directors of the Austin Symphony Orchestra (and a member of its Executive Committee), and Petersen Advanced Lithography, and is CEO of Pixelligent Technologies.